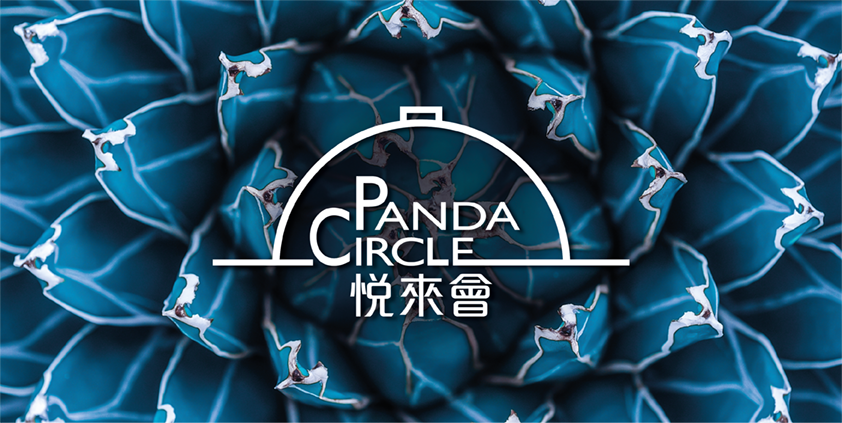 Panda Circle VIP Dining Programme (Coming Soon)
Panda Circle members can savour the best culinary creations with best discounts of up to 50%, plus a series of exclusive privileges and benefits.
Annual Membership Fee
To be announced
How to Apply?
Contact our dining outlets for enquiries or membership application now!
Contact Us
YinYue:+852 2409 3182
Simplicity:+852 2409 3226
Email:marketing@pandahotel.com.hk
Membership Privileges
Membership Discounts:
Present a valid Panda Circle membership card to enjoy up to 30% discount at YinYue (Discount on food only, Not applicable to Tea charge) and 20% discount at Cake Counter
Vouchers:
Simplicity
Two HK$100  A La Carte vouchers (Mondays to Sundays)
One HK$100 Tea Set voucher (Mondays to Fridays)
Three HK$100 cake counter cash coupons (Simplicity Cake Counter)
Others
One voucher for banquet privilege (receive 1 complimentary table for booking of every 10 tables of Birthday or Full Moon Chinese dinner)
YinYue
Two HK$100 dinner vouchers (Fridays to Sundays)
Two HK$200 dinner vouchers (Mondays to Thursdays)
Two vouchers of Sumptuous Dinner for 6 persons at HK1,700
(Original price - HK$3,388) (Mondays to Fridays)
One voucher of Sumptuous Dinner for 12 persons at HK3,200
(Original price - HK$5,688) (Mondays to Fridays)


The membership card is non-transferable


The membership card must be presented before enjoying the offers


The membership card has no cash value and is not valid for credit purpose


The membership card offers are not applicable to special menus and cannot be used in conjunction with any other discounts and promotional offers


The membership card offers are not applicable on special days*


The membership card offers are applicable for maximum 24 persons


The membership card offers are not applicable to take-away, in-room dining, meetings, banquets and catering events


The membership card is valid until the expiry date as shown on the card


Only one membership card can be used per table in a single transaction


The membership card offers are not applicable to service charge unless otherwise specified


The use of vouchers is governed by the specified terms and conditions


Members are responsible for keeping their membership cards in good condition. Any loss of membership card should be reported to Panda Hotel immediately


Replacement for lost card will be charged at HK$200


Panda Hotel will not be responsible for the loss or damage of the vouchers. No replacement will be issued


Panda Hotel reserves the right to amend or modify the terms and conditions at any time without prior notice


In case of any disputes, the decision of Panda Hotel shall be final


1. HK$100 dining vouchers


The vouchers are applicable to designated restaurants only


The vouchers are non-transferable


The vouchers are not exchangeable for cash


The vouchers must be presented together with a valid membership card before enjoying the offers


The vouchers are not applicable to special menus and cannot be used in conjunction with any other discounts and promotional offers


The vouchers are not applicable on special days*


Only one voucher can be used per patronage


Enjoy HK$100 discount upon single purchase of HK$100 or above


The voucher value will deducted from the bill before the card discount is applied


2.  HK$200 dining vouchers


The vouchers are applicable to designated restaurants only


The vouchers are non-transferable


The vouchers are not exchangeable for cash


The vouchers must be presented together with a valid membership card before enjoying the offers


The vouchers are not applicable to special menus and cannot be used in conjunction with any other discounts and promotional offers


The vouchers are not applicable on special days*


Only one voucher can be used per patronage


Enjoy HK$200 discount upon single purchase of HK$200 or above


The voucher value will deducted from the bill before the card discount is applied


3. Discount voucher for YinYue Sumptuous Dinner (For 6 persons)


Tea charge is included


The voucher is non-transferable


The voucher is not exchangeable for cash


The voucher is valid for 6 persons only


Any additional covers will be charged at HK$250 per person


All prices are subject to 10% service charge


The voucher is only applicable on Mondays to Fridays


The voucher is not applicable on special days*  


Advance booking is required at least one day prior to the dining date


The offer is subject to availability


4. Discount voucher for YinYue Sumptuous Dinner (For 12 persons)


Tea charge is included


The voucher is non-transferable


The voucher is not exchangeable for cash


The voucher is valid for 12 persons only


Any additional covers will be charged at HK$250 per person


All prices are subject to 10% service charge


The voucher is only applicable on Mondays to Fridays


The voucher is not applicable on special days*  


Advance booking is required at least one day prior to the dining date


The offer is subject to availability


5. HK$100 cake vouchers



 This voucher is applicable to cake counter only


 This voucher is non-transferable


This voucher is not exchangeable for cash


This voucher must be presented together with a valid membership card prior to receiving benefits


Enjoy HK$100 discount upon single purchase of HK$100 or above


This voucher can be used with accumulating up to three HK$100 vouchers per visit


This voucher cannot be used in conjunction with any other discounts or promotional offers


This voucher does not applicable to dine in consumption


6. Voucher for banquet privileges


This voucher is only applicable to banquet venues in Panda Hotel (except YinYue)


This voucher is transferable


This voucher is not exchangeable to cash


This voucher is applicable to the banquet held on Mondays to Fridays. (except public holidays and holiday's eve)


This voucher cannot be used for confirmed bookings


This voucher is only applicable for designated Birthday or Full Moon package


This voucher is only applicable with required minimum spending


This voucher is applicable to a maximum of 2 complimentary tables


This voucher must be presented and submitted prior to booking (photocopies are not accepted)


*Membership card and vouchers blackout days as below


Simplicity: Valentine's Day, Mother's Day eve, Mother's Day, Father's Day, Christmas Eve, Christmas Day, and New Year's Eve


YinYue: During public holidays, The eve of public holidays, Two days before Lunar New Year Eve to the first three days of Lunar New Year, Mother's Day, Winter Solstice



Back to Members' Corner​